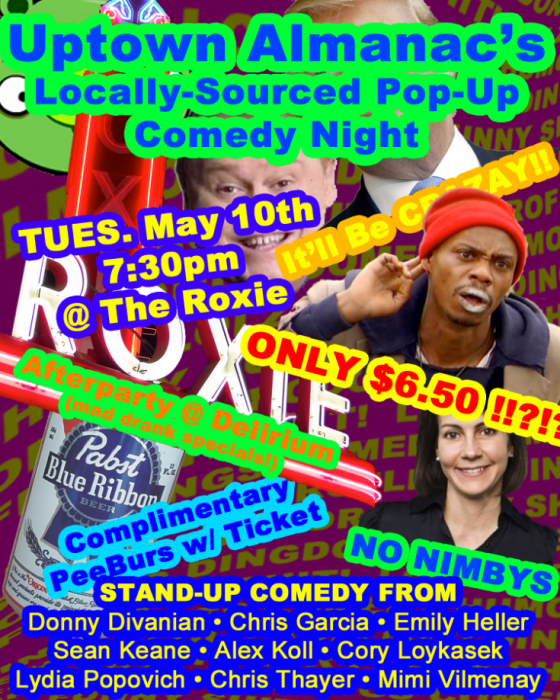 You should totally go to this and support laughs: Uptown Almanac is throwing a comedy bash featuring some of our favorite local stand-up comedians, including Sean Keane and Chris Garcia, at the Roxie tomorrow, Tuesday May 10th.
It's only $6.50 and there will be lots of complimentary PBR to go around! So if you drink six, that's like a $3 value. Starts at 7:30pm. We'll be there, so if you want to take out the entire Mission blogging community all at once, that's your chance to strike.
Presale tix are available here.