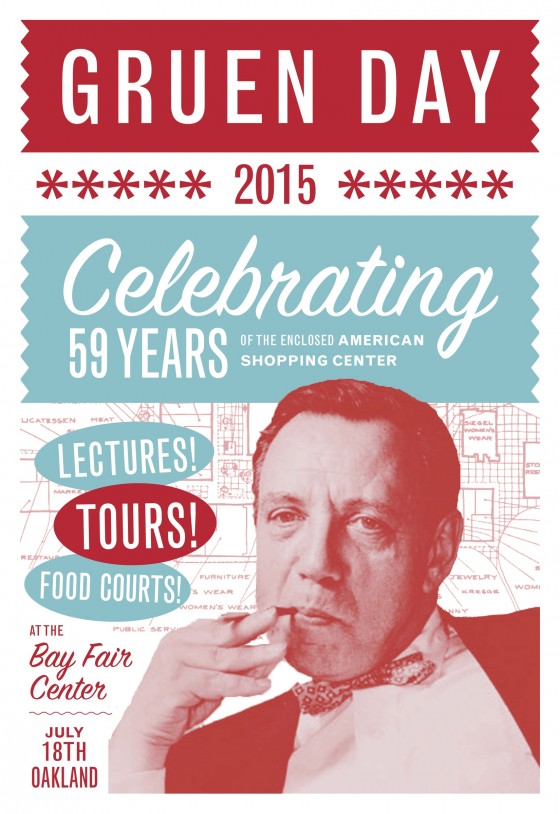 Are you an architecture nerd, scuzzy ex-mall rat, or a person who loves cool and interesting things? Then you'll love the first annual Gruen Day, taking place tomorrow, July 18, at the Bayfair Center in the Eastern Bay!
Back in May, 99% Invisible's Avery Trufelman wrote and produced an excellent episode on Victor Gruen, inventor of the shopping mall. Avery then joined forces with Tim Hwang (founder of the Bay Area Infrastructure Observatory) and SPUR to produce Gruen Day: a celebration of our favorite suburban merchandising complexes and its creator.
Festivities include talks, tours, nerding out, and hanging out in the food court at Bayfair Center (which, FYI, opened in 1957 as one of the first Gruen-designed shopping centers in the country). There may or may not be Minions present.
Gruen Day tickets are still available here! Plus, every ticket scores you a limited-edition poster designed by Justin Carder and two shiny limited-edition pins designed by yours truly: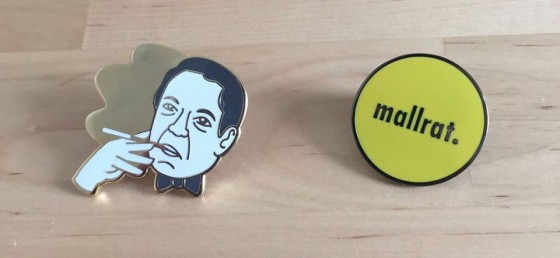 (Fun fact: One of these pins may or may not have been inspired by my misreading of "Gruen Day" in an email subject line…)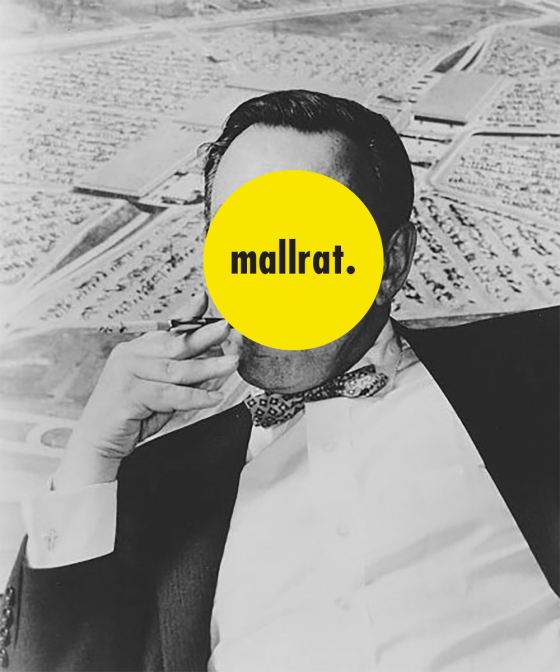 RSVP and invite your friends here!