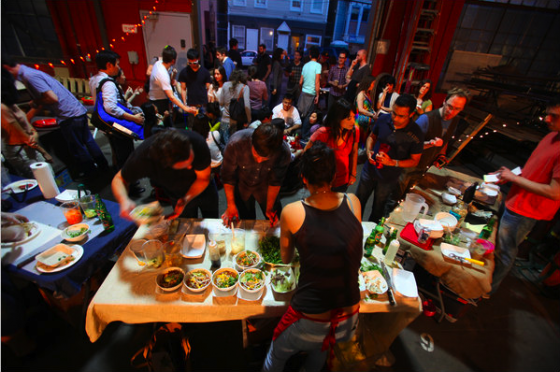 Our favorite Vietnamese Pop-up restaurant is back, and this time our pals Valerie and Katie are serving up the flavors of Hanoi:
RPS wanted to pay tribute to a few of their favorite (and perhaps lesser-known) Hanoi dishes such as Crab and Shrimp Rice Noodle Soup (Bun Rieu) and Butter Braised Sweet Corn and Dried Shrimp (Bap Xao), a popular street food dish in the area.

We'll also be serving up Pan-Seared Tumeric Fish with Dill (Cha Ca), which travellers seek out at Cha Ca La Vong, a famous restaurant that only serves this dish. RPS is only serving up a limited number of this dish, so diners should pre-order ahead.
The fun starts tonight at 6:30pm and lasts till 10pm, but you should really get there early to avoid long lines (and catastrophic shoulder injuries).  Oh, and where is this happening you ask?  Well, you'll have to follow @ricepapersf if you want to find out the super secret location, which will be announced later today!
See you there!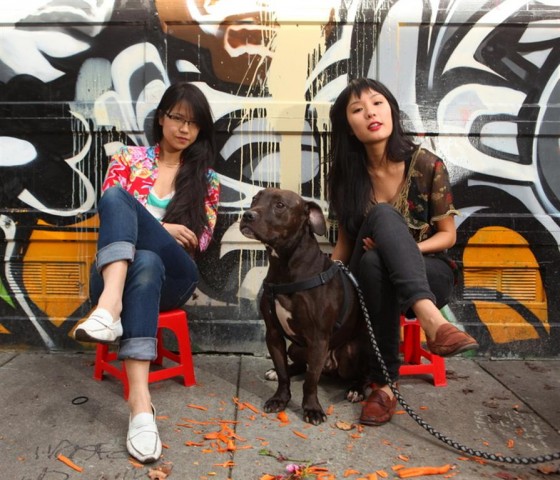 Previously: