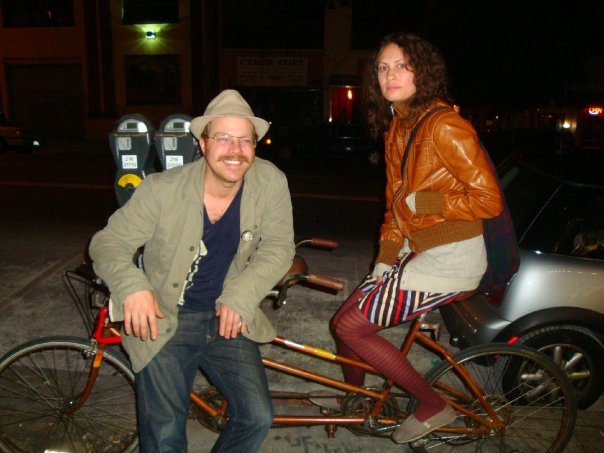 A nice little story to brighten up this needlessly gloomy June morning!  After the call went out on Monday about a probably stolen tandem bike that was found abandoned after Sunday Streets by a kind stranger, sleuthy MM readers discovered a similar Craigslist ad and the real owner eventually came forward. 
Great work to everyone involved in uniting this happy couple and their trusty tandem bicycle!  We here at MM haven't felt this useful since helping to reunite kidnapped Mr. Pickle with his delicious sandwich-purveying Mama Pickle.
Mr. Pickle Saga
BREAKING: Mr. Pickle Hostage Situation!
UPDATE: Mr. Pickle to be Voluntarily Returned?
Mr. Pickle Returned to Mama Pickle!
Previously: