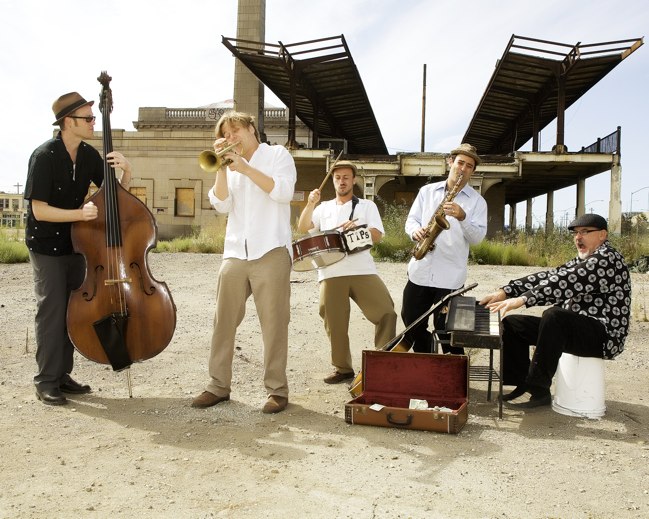 Your favorite dimly lit music venue Amnesia (Valencia b/t 19th and 20th)  is hosting a great Mardi Gras themed party tonight! They start at 9pm and the cover is $7-10 sliding scale.
Headlining are the California Honeydrops, a smokin' rhythm and blues band out of Oakland and one of my favorites in the bay area. Opening is Damon and the Heathens, a kick-ass punky soul band. Go for the awesome party; stay for the cheap plastic jewelry.
Vids of these fine bands after the jump.
(full disclosure, there will be no soul tub this evening)