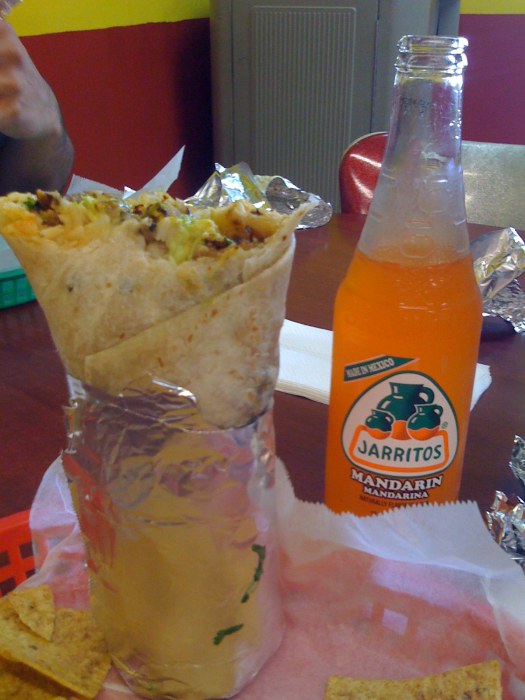 We've been hipped to a new blog making the rounds featuring an exhaustive collection of burritos from around Mission (and elsewhere), each standing vertically with the firm posture befitting its pedigree as a MISSION BURRITO.
From the looks of it, this guy has eaten a lot of burritos.  Now, I'm no slouch myself (as Vic can attest having witnessed me eating three super burritos in a single day), but the thought of taking this dude on in a burritopacolypse death match makes me just a little queasy.
All hail the Burrito Whisperer (although he didn't seem to get the memo about how the dudes at Jarritos are a bunch of jerks).
Previously:
Bobby Flay Can Eat A Big Fat Burrito