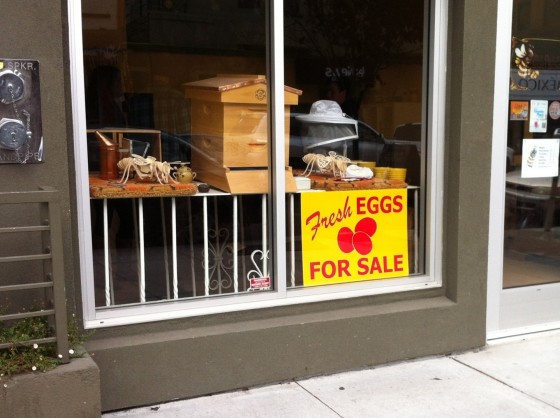 Her Majesty's Secret Beekeeper is now selling fresh eggs, straight from the source — four feathery fluffball hens living in their storefront. I guess that's what those available chicks were about.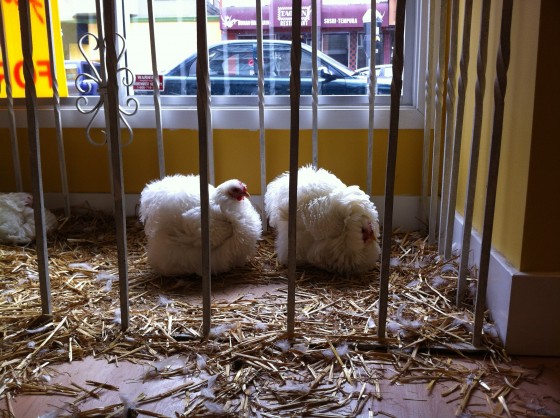 Seriously though, are these not the fluffiest chickens ever, or am I such a city mouse that I don't know what real chickens look like?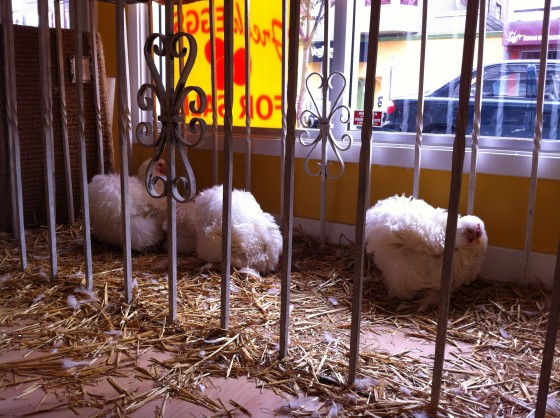 I mean, look at them!