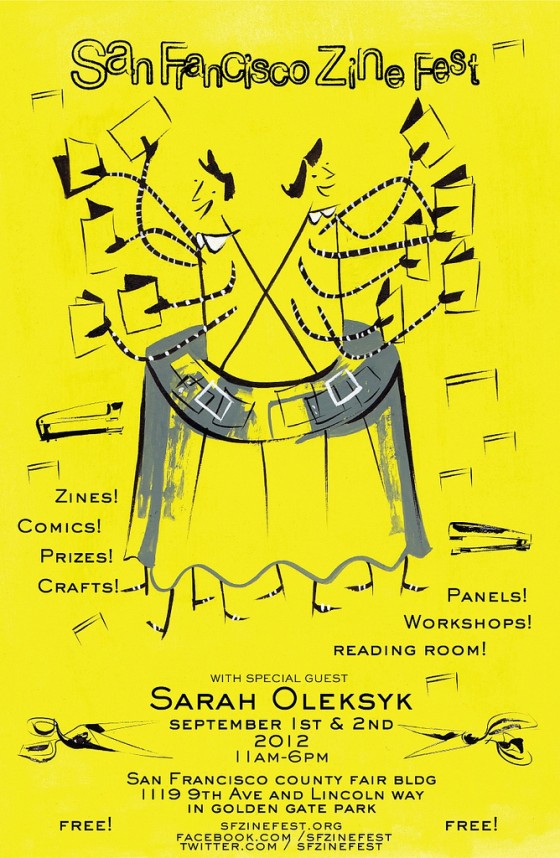 SF Zine Fest is back, this weekend in Golden Gate Park! Here's what to expect:
This year's Zine Fest will feature over 100 exhibitors in two exhibition halls, ranging from nationally recognized publishers in the DIY scene to local creators based throughout the SF Bay Area. The exhibition halls will be open on both days from 11AM-6PM, and as always, the Zine Fest is a free event to all public attendees!
In addition to the wide array of exhibitors, the Zine Fest will also host numerous panels and workshops throughout the show, including a Q+A Spotlight with our 2012 Special Guest (and Eisner award nominee) Sarah Oleksyk, a DIY Animation workshop, discussions with local creators Susie Cagle & Ed Luce, and much more. There will also be a raffle held throughout the weekend with prizes for attendees and a reading room to view zines from past and present.
Plus there's an afterparty right here in the Mission! Anyway, here are some pics from last year to get you in the mood: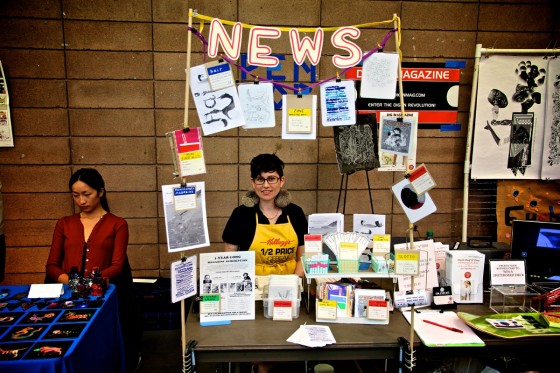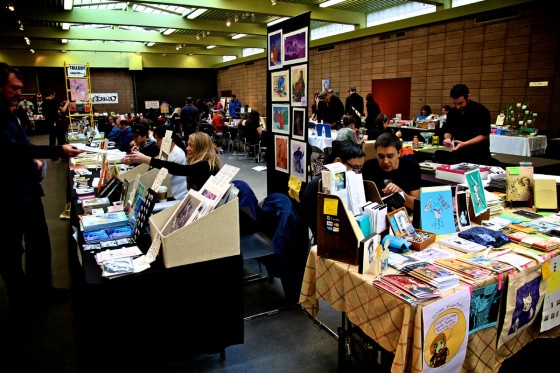 [Photos by Cindy Maram / Dig In Magazine]