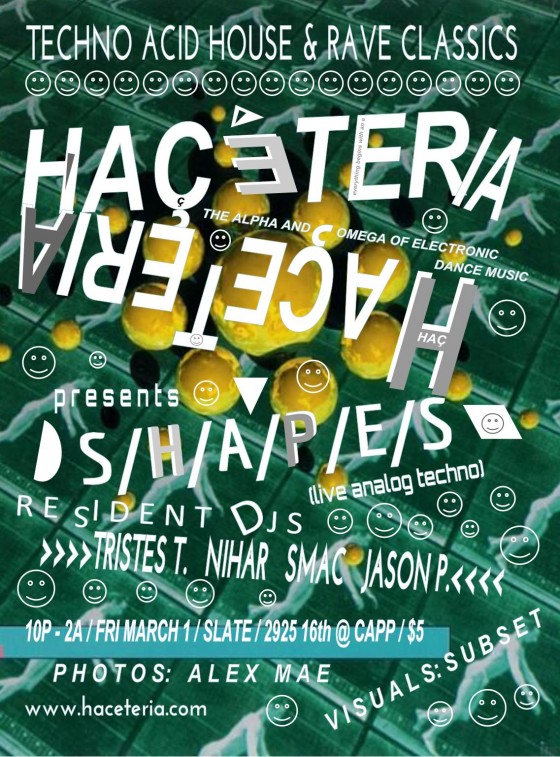 DJ Tristes Tropiques of the Haç crew enumerates some of the party's highlights:
+asphyxiating amounts of fog
+blinding lasers (usually in a good way)
+a semi-outdoor smoking cage
+exquisite restrooms with top notch plumbing (not a joke)
+loud music from 1992, some of which might be decent or nostalgia inducing
+somewhat-ok drink deals (i think there's a pabst tall boy deal) &
fancy cocktails
Bango! I never have as much fun dancing as I do at Haçeteria. And Slate is awesome btw, regardless of the space's previous incarnations. RSVP and invite your friends!
And then get dizzy to this jam by this month's special guests: