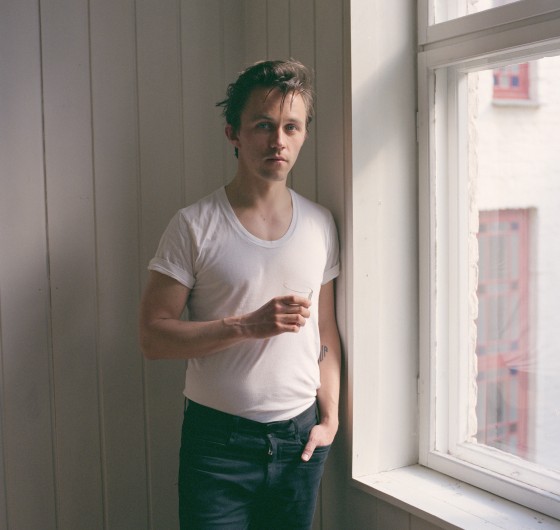 I have been listening to Sondre Lerche's music for over ten years, which is a very long time for me. Since 2001, Sondre has released eight diverse, genre-spanning albums, including the jazz-inspired Duper Sessions, and two film soundtracks, including a haunting score for The Sleepwalker, a 2014 film directed by his recent ex-wife Mona Fastvold and starring Christopher Abbott (Charlie on Girls). I have seen him perform at The Fillmore, Swedish American Hall (RIP), Great American Music Hall, Bimbo's, and a handful of places in Austin, Texas. I have seen him perform solo, with a full band, and everything in between; whatever the configuration, he always impresses with his distinct voice and shredding guitar.
Sondre's latest album, Please, dropped a few weeks ago. Please was written in the aftermath of his divorce with Fastvold, and with it, he reinvents himself again. The album's first single, "Bad Law," was one of my top summer jams, combining a super charismatic dance riff with chunks of distorted guitar.
This Thursday, Sondre Lerche is playing at The Independent. I had the pleasure of chatting with Sondre about his record, upcoming tour, the color of his music, the idea of guilty pleasures, and why San Francisco is his favorite city in America.

MM: Tell us a little bit about your newest record, Please. I read that it was heavily inspired by your recent divorce. What was your process like? How was it conceived?
SL: I started out wanting to free myself from the regular recording cycle. I just wanted to do one song at a time, to be able to record instantaneously and enter into collaborations without having to carry the weight of the whole record. I just wanted to open up a bit. I usually write really thorough songs that limit what you can do in the studio, so I tried to open myself up to surprise, to surprising myself. There was a lot of music I was listening to that I realized comes out of a completely different process, and I was curious about what that is. So that's how it started, and as I wrote more and more songs, I thought I knew what the record was about. And then all this stuff happened in my private life, that just forced me to reevaluate a lot of things. One of them was what this record was about; all of these other songs just started coming. I realized that certain things were more urgent than others, and the album just changed. I think it came out of the necessity of ventilating and trying to find reason in what is happening to you. And the studio is just the perfect place to figure out stuff, to get it out. I guess it's a cliché, but it turns out it's real.
MM: The first song on the record, "Bad Law," is such a great dance song, despite being quite dark lyrically. What is that song about?
SL: It's a song that took a lot of time to write. It started with that riff, and then I recorded the bass and drums, which was new – I usually start out with guitar. I had this idea of the sort of paranoia you feel when you pass through customs. As a Norwegian flying into the States, even though I now have a green card and have nothing to hide, I always feel a certain paranoia. So I wanted to play around with that ritual, where you feel so watched and pressured, that in the end you started doubting yourself, and maybe you do have something to hide. Maybe that's how the police get people to confess things that they didn't do. In the end, you're just so worn down. It felt like a reasonable metaphor in the context of the record and everything else.