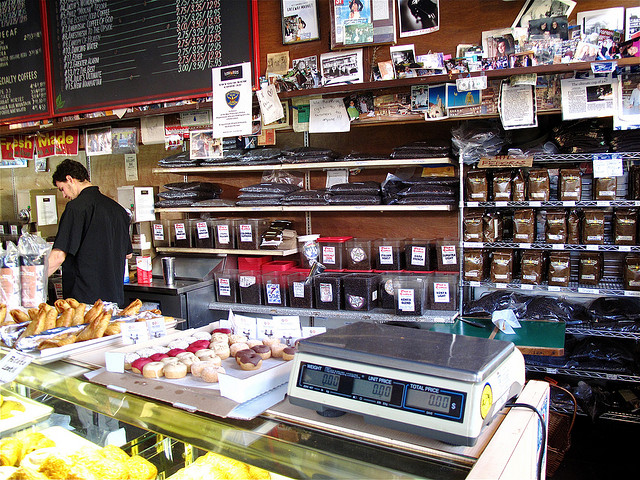 As one of the most revered coffee shops (gauged by Craigslist Missed Connections per week) in the Mission, Philz is always on the lookout for ways to increase the number of ways to serve you, the customer.  We've seen cupcakes, donuts, and empanadas; but we haven't truly gotten a sense of the cafe's plans for 24th Street domination until now, thanks to secret documents recently unearthed by local rabble-rouser brainslip:
El Philzolito
Burritos, tacos, etc. Chipz $0.50.

Philzeist
Porta-Potty packed smokey watering hole.

Philzamunde
Palestinian take on upscale sausage.

Phjlz Belgian Phrjtz
Benelux cone-based appetizers.
Read on for the rest.
[Photo by Premshree Pillai]
Previously:
Deal of the Year: $200 Annual Bottomless Miller Pint at Clooney's