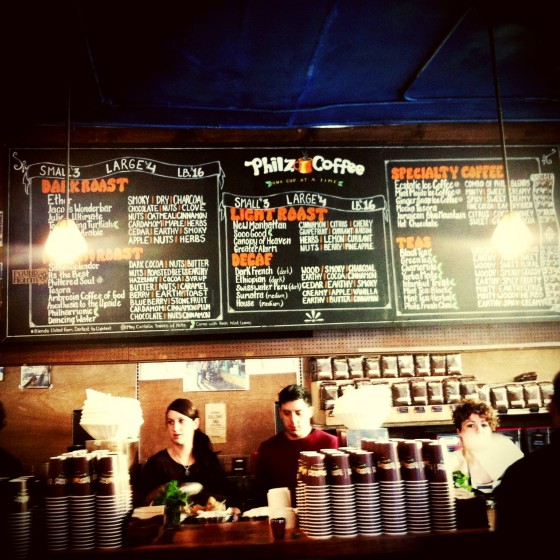 Our pal Lauren found out the hard way:
Forgetting where I was, I mindlessly ordered a "double mocha" at Philz because it felt like November today. The barista scoffed, looked me up and down and said, "Ashley. Sweetie. You've never been here before, have you?" And then everyone behind the counter laughed at me.

And then a bucket of pig's blood fell on my head.
And that's why you shouldn't drink coffee.
[Photo by Hae Eun]