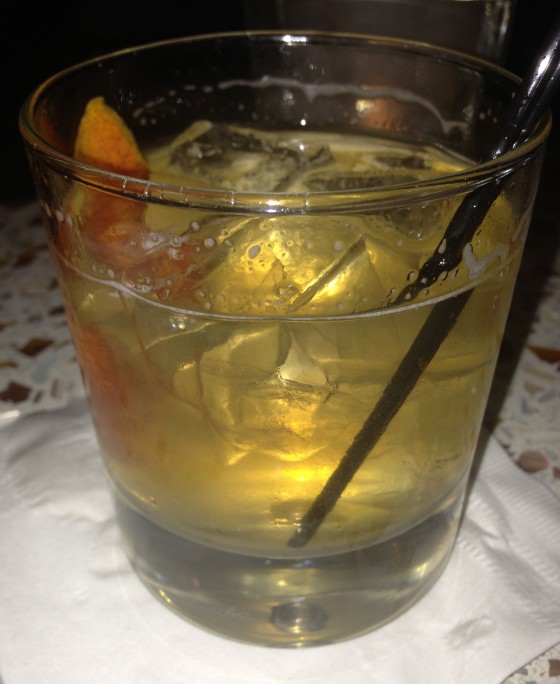 I don't know when Dosa got a liquor license, but when someone raved to me about their drinks a few months ago, I was surprised and excited to check it out. I finally got a chance last night, and the story checks out – Dosa's got a great selection of liquor behind the bar and the cocktails are brilliant. Drawing on the flavors of their South Indian cuisine (instead of drawing on the 1920's, like hundreds of bars that get way more press), the list is full of curry, mango, chili and spices and a variety of liquors to go with.
The South Indian G+T, pictured above, includes the restaurant's proprietary juniperless gin, made locally with curry leaves and Indian spices, and house-made fig and cardamom tonic.  It's crisp but it's also kind of musky, and it goes perfectly with the heavy, spicy food.  Also try the Trichy Swizzle – the mango syrup, made with three kinds of chili, would usually overpower a drink, but the combined strength of rye whiskey and angostura rum makes it through.
Drink of the week is brought to you by Poachedjobs.com.