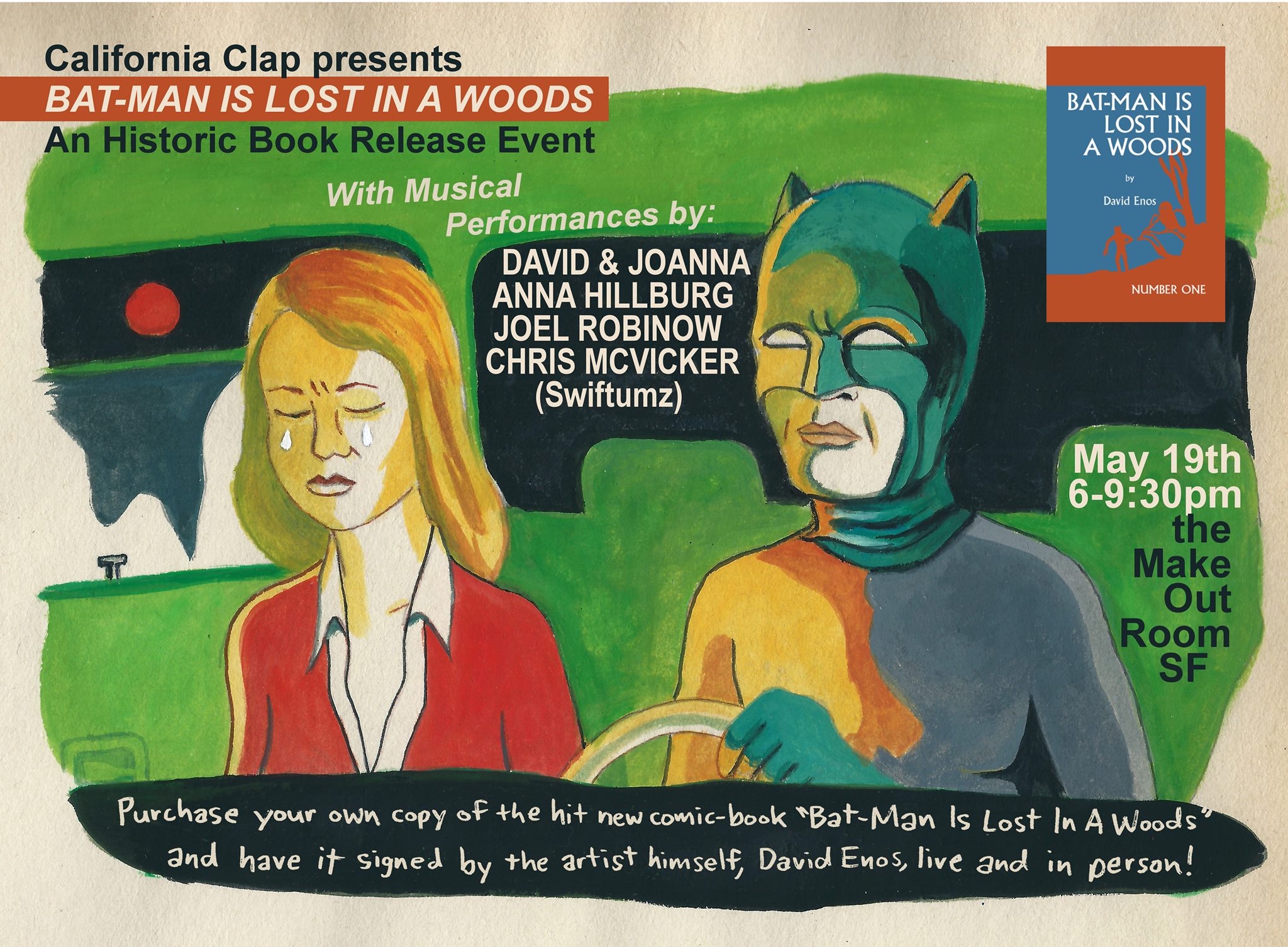 Local comix artist David Enos got a book deal! And the book is out now, and there's a big release party at Make-Out Room this Thursday night with a bunch of musicians and other good stuff:
California Clap presents "Bat-Man Is Lost In A Woods", the new book from David Enos. Get your copy before anyone else does and have it signed by the artist himself.
With musical performances by:
DAVID & JOANNA
ANNA HILLBURG
JOEL ROBINOW
CHRIS MCVICKER
Also pick up other record and book releases from the bay area's last honest label/publisher, California Clap.
Now please enjoy this long list of other David Enos-related news…