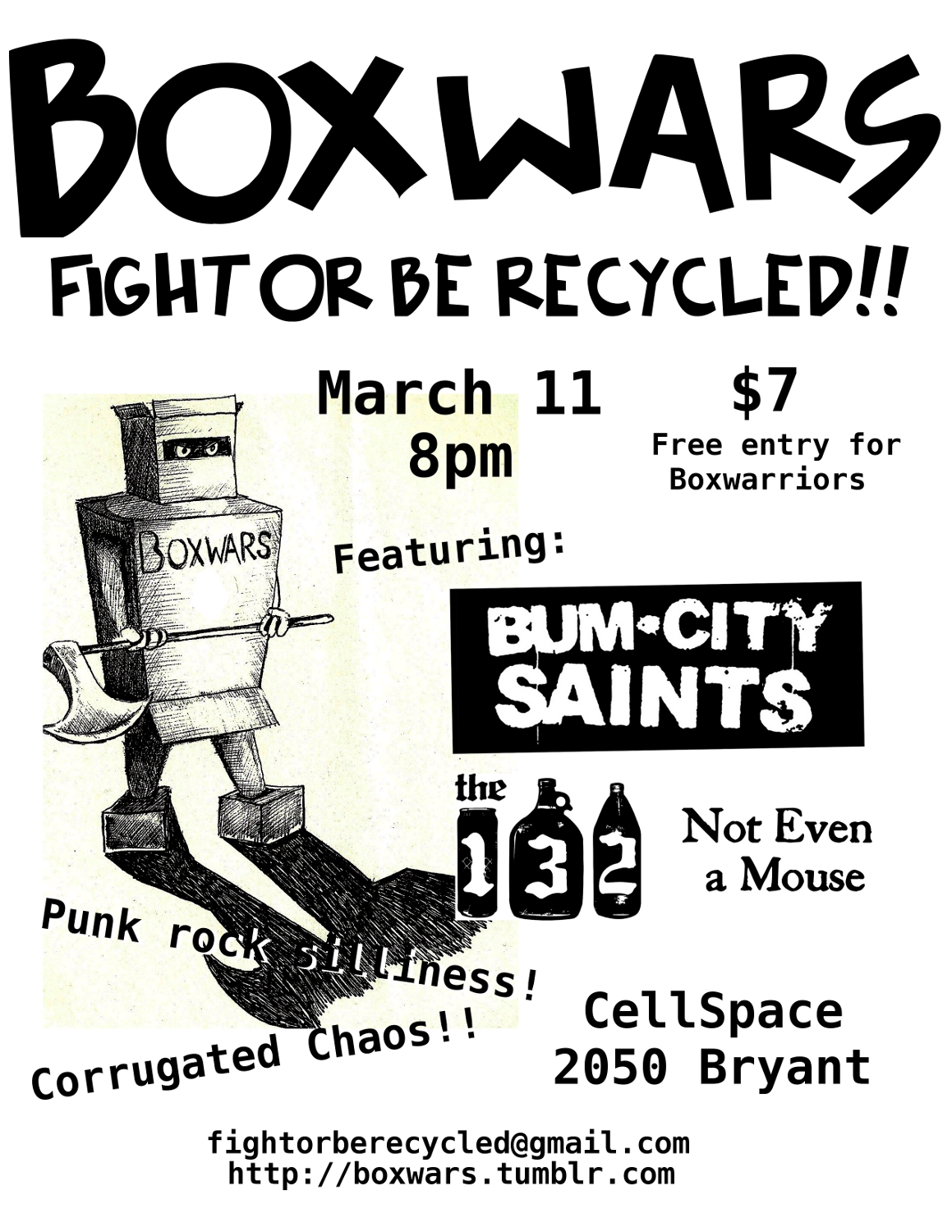 Start saving up your toilet paper tubes, Boxwars 2011 is on March 11th, this time at an indoor venue.
Boxwars is back in 2011 at CellSpace with punk tunes by Bum City Saints, The 132 and Not Even a Mouse.

Doors at 8pm, corrugated chaos sometime later.

Want to participate? Email fightorberecycled@gmail.com or just show up ready to fight (or be recycled).

Free entry for Boxwarriors, $7 for spectators.

Invite friends: http://www.facebook.com/event.php?eid=136040386463111

Smashsmash,
CorrugatedRobot

ps: We'll be returning to Dolores Park this summer, but the weather is too unreliable this time of year.
Here's a recap of last year's event in Dolores Park, including a cleanup and lawn sledding montage!
Previously: