It sounds like a real good deal, but in 1855 prices it was actually a lot more outrageous than a $16 burger in 2014. I mean, you could have some perfectly good "Fried Mush" for only 12 cents!
Spend some time with this menu from an SF restaurant in the 1850s: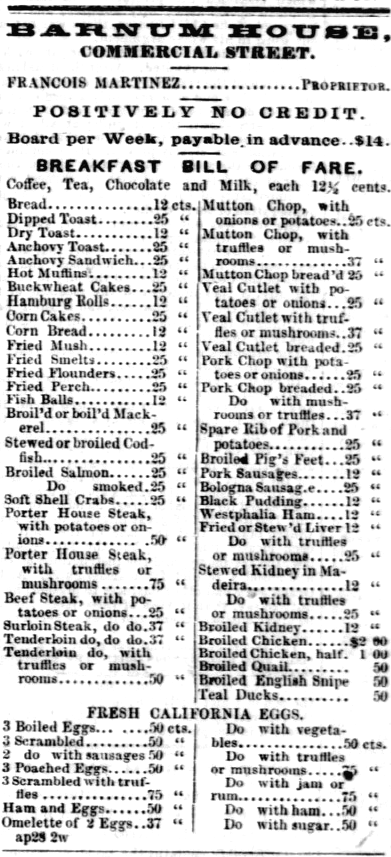 Burrito Justice has more on the chicken:
IMPORTANT INFLATIONARY UPDATE:
2014 Roast chicken has just breached peak-1855:
$84 at Tosca
$48 at Zuni's.
So I guess we're doing alright. Read on for more analysis by Mr. Justice, as well as Anthony Myint's official review of this place (based on the menu).