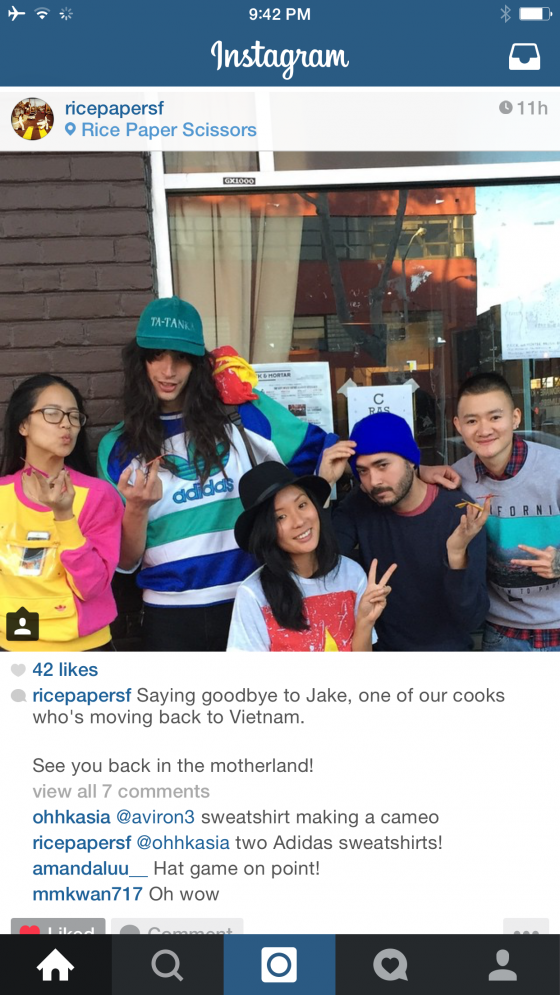 Former local blogger (turned NYC-based blogger) Ramona (not pictured) tells us all about it:
Breaking up is so embarrassing now. Instead of the person just dying at 30 like they did on the Oregon Trail, they stay alive until like 70-plus, and you're forced to know all about it because you are physically incapable of not looking at their and their friends' and their coworkers' social media accounts.
[...]
One night you have 16 glasses of sparkling wine and check his Instagram page online. What better time to maybe run across a picture of him laughing in front of a sunset than when you're already overdosed on depressants? There is nothing you love more after a breakup than trying to make yourself feel great! You see that he spent at least part of his weekend at a beach. This seems wrong somehow, that he should still be alive. But when you double check the date stamp, it would appear that he is in fact still alive. Somehow, and you don't think it's just the Walden filter, his beach looks cooler and more intellectual than the one you yourself were at last weekend. The kind of place where everyone has seen the latest series at BAM and would never ask a guy who worked at The Paris Review how much he loved living in Paris. Well maybe it shouldn't be called The Paris Review then! Maybe it should be called The New York Review?!
Read on for lots more, particularly Ramona's profound conclusion.