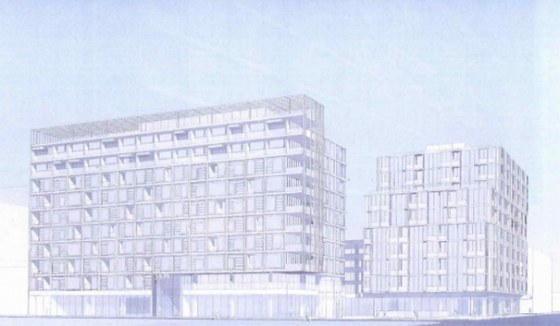 Mission Local reports:
A developer submitted preliminary plans for 351 new condos with the San Francisco Planning Department on October 18.
To make room for the new buildings, which are described as between five and ten stories in the Preliminary Project Assessment, the developer plans to raze several businesses, including Walgreens, Burger King and Hwa Lei Market. A nightclub and a vacant Dollar Store on the site would also go.
They aim to beautify and improve the quality of life in the area, and make the BART plaza a more inviting hub, and they say no residents will be displaced. Read on for more info, comments by locals, blueprints and more.
I think it's cool as long as they name the place "Royal Gate" in honor of Cranky Old Mission Guy and days gone by.