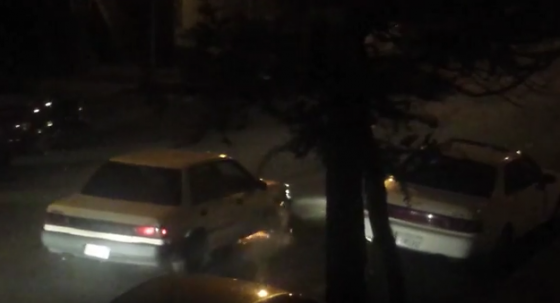 You know how sometimes you're playing GTA and you blow out a tire but you think you can keep going for a while, except thanks to the game's realistic physics engine you quickly realize how bad of an idea that is?  Well, it looks like this guy has never played GTA
Unfortunately for him, his ploy failed and his vehicle ground to a halt, a couple minutes after which a squad of police arrived on the scene, automatic weapons pointed with shouts to get out of the car.  The driver was promptly apprehended, but it is unclear at the moment whether this is just an extreme DUI or a getaway from another prior crime.  It all went down on San Jose Ave around 23rd St.
We'll update with more info if we get it, but for the time being we're hiding out indoors from potential bullets.